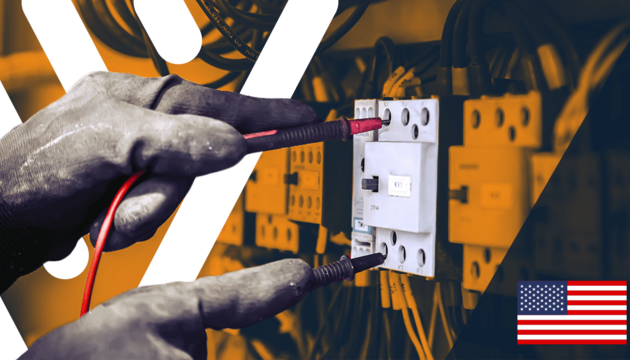 Electrical Safety Training System (ESTS) Electrical Worker 2021 – USA Arc Flash & Shock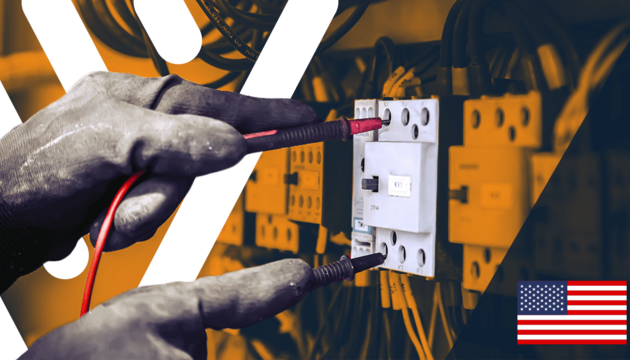 Description
Get Same Day Certified in Industry Recognized Electrical Safety Training System (ESTS) Electrical Worker 2021 – USA, NFPA 70E Arc Flash & Shock Training
Get the industry-recognized Electrical Safety Training System (ESTS) Electrical Worker - USA online course from Danatec and to meet all Arc Flash & Shock Electrical Safety certification requirements. Training is available for initial or re-certification, and you can take the class on your own time, with features that make learning fun every step of the way!
Our ESTS Electrical Safety Arc Flash & Shock course was developed for workers who perform energized electrical work and is fully NFPA 70E-21 and OSHA compliant. The overall course content was developed using industry accepted best practice standards as the underpinning in support of meeting provincial and federal regulatory due diligence for arc flash and shock.
Danatec's ESTS online course features 12 modules to ensure that personnel are familiar with, and fully understand, all best practices and regulations involved with Arc Flash & Shock Electrical Safety.
Explain the Regulations and Standards applicable to their role and responsibilities.
Identify and understand electrical hazards and risk assessment.
Effectively manage electrical hazards by following the Workflow Process to safely execute energized electrical work.
Learn how to complete an Arc Flash Risk Assessment and Shock Risk Assessment as part of an overall Risk Assessment Procedure (RAP).
Apply preventive and protective control measures to reduce risk by understanding and applying the Hierarchy of Risk Control Methods.
Gain a comprehensive understanding of Electrical Specific PPE, Tools & Equipment.
Understand electrical incident emergency response and incident reporting requirements.
Learners will find training content is comprehensive and detailed, using interactive elements to help the student learn the concepts of how to apply the training in the field. Training is delivered from a first-person perspective and focuses on worker and supervisor relations. Additional videos and a 3D Virtual Electrical Workplace are used to illustrate the concepts, and a defensible final exam
Students who score 80% or greater earn their training certificate and can apply for 0.6 Continuing Education Units (CEUs). Final assessment questions are fully randomized, so workers never have the same exact questions.
Additional Course Features:
Live support Monday to Friday, 7 am to 5 pm MST
Interesting and engaging learning content created by industry experts
Same day certification, begin your training in minutes
Self-paced/Available 24/7
Mobile/Tablet compatible
Easily accessible—a stored record of training is available that can be shared if needed for auditing purposes or proof of certification
Blended Learning & Instructor-led Training
Consider using the ESTS Electrical Worker course as an effective prerequisite to instructor-led training in a blended learning model. The follow-up instructor-led training session can focus on the application of the ESTS eLearning knowledge. Employers can use internal or external trainers. We also offer "Train-the-Trainer" and "Train-the-Validator" programs. Visit our website for more information on how to maximize the effectiveness of your workers' training -- our instructors will come to your site!
Course Outline
Module 1: Introduction
Module 2: Regulations, consensus-based standards and best practices
Module 3: Roles and responsibilities
Module 4: Understanding electricity in the workplace
Module 5: Electrical Hazards
Module 6: Risk assessment procedure
Module 7: Establishing and verifying an electrically safe work condition
Module 8: Engineering and administrative controls
Module 9: Electrical-specific PPE, tools, and equipment
Module 10: Selection of PPE, tools, and equipment
Module 11: Electrical specific PPE, tools, and equipment management
Module 12: Emergency response, incident reporting, and electrical safety program maintenance
Final Exam and Work Task Scenarios